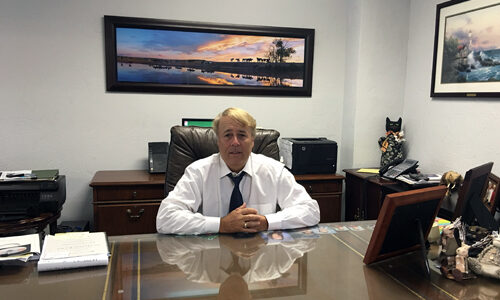 Bruce W. Cozart
I was raised in Denver, Colorado. I graduated from Colorado State University in 1980. I moved to San Diego, California in 1980 to attend law school at the University of San Diego — School of Law. I graduated in 1984. I was admitted to practice law in the State of California in 1985.
I started my own family law firm in San Diego County in 1985. I have practiced family law exclusively for the past 32 years in San Diego. I became a Certified Family Law Specialist in 1997. I have litigated family law cases over the years at all of the branch courts in San Diego County and will occasionally take cases in Orange County or Imperial County.
I place a strong emphasis on settling cases. I believe that most parties benefit by having the opportunity to settle their family law cases instead of having a stranger in a black robe make decisions that may impact the rest of their life. I am an extremely competitive person. I love litigating cases in Court if that is required to resolve the case. I have a reputation for being an aggressive litigant, but also believe strongly in common sense and reasonableness when litigating cases.
I have had the good fortune of raising four wonderful children over the years. I am able to understand and relate to parenting issues due to my hands-on experience raising my own children. I am a voracious advocate when representing clients in custody and visitation cases as I understand the importance of custody and visitation issues.
I work long hours most of the days of the week in my family law practice. I spend a significant amount of time preparing for all court cases so that I am completely prepared when I show up for Court. I enjoy taking a long walk or hike each evening when I get home from work to burn off the stress of the day. I spend as much time as possible with my children, and enjoy traveling when I have the opportunity to do so.
I feel fortunate to have the opportunity to work as an attorney in family law in San Diego County. I have enjoyed meeting many kind and interesting people over the years. I pride myself on working very hard for every client that I represent, regardless of the circumstances of their case. I look forward to any more years in family law.